After choosing the perfect hotel seating design for your hospitality , you will want to ensure that your luxury furniture will be made by professonial manufacturer.
When it comes to production ,rainbow hospitality will have one complete and strict quality stand on our seating ,please see below:
A-Specification & deminsion
Checked the shop drawing is the final approved shop drawing ,if have any update durning production ,need remind factory and marked the update date on the shop drawing then confirm with factory received the update shop drawing .
Normally ,seating cushion extrdue seating frame 1/4";Make sure vinyl/fabric correct ,solidwood and metal ;
Check the painting if match our approved stain sample ; The adhesion test shall be performed with a 100-bar test to test whether the paint is qualified and whether the brightness meets the required brightness on the drawing (The paint of new manufacturer should do environmental test and lead content report); each batch of product must have test report of brightness and adhesion.
Check all product macth standard anti-fire CA117 ,Check nylon glide and adjustable feet if match our requirement;
Check if match our approved shop drawing ;seating feeling match our approved foam sample ;sticthing line must stright ,seating cushion must have crown and fabric/vinyl need match clients' grain requirement.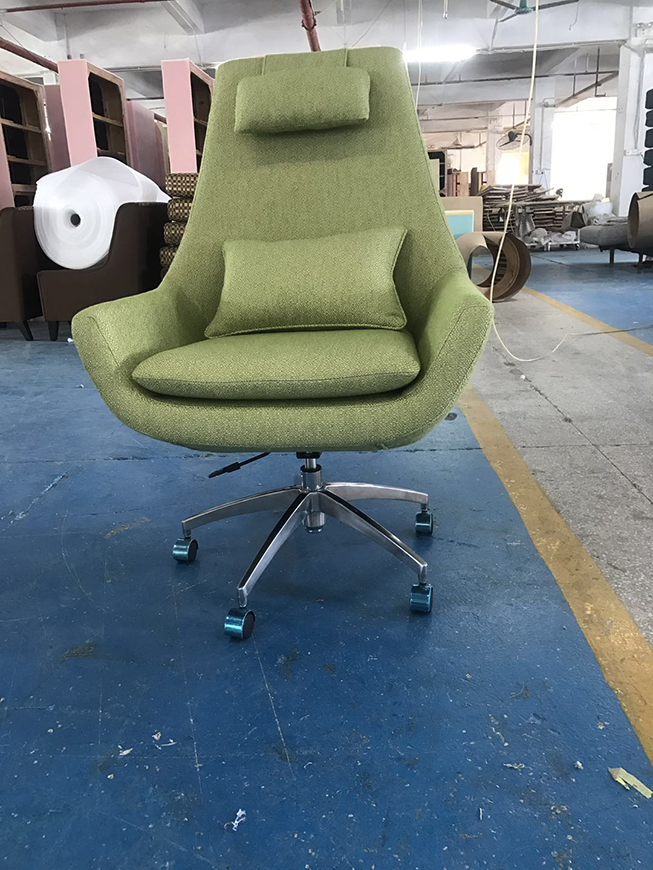 B- Function and structure
Assemble requirements match shop drawing ;K/D products and test assemble before package .extor and inner wood frame ,need edge and need block and bolts Inspection of the internal structure, the triangular wood of the internal frame and the locking teeth, the triangular wood needs to be assembled and sealed .The standard specification of the elastic band is 3 inches, and the test of the internal frame structure is qualified.
Assemble products ,can exchange with each other .Product horizontal testing, make sure each products is okay.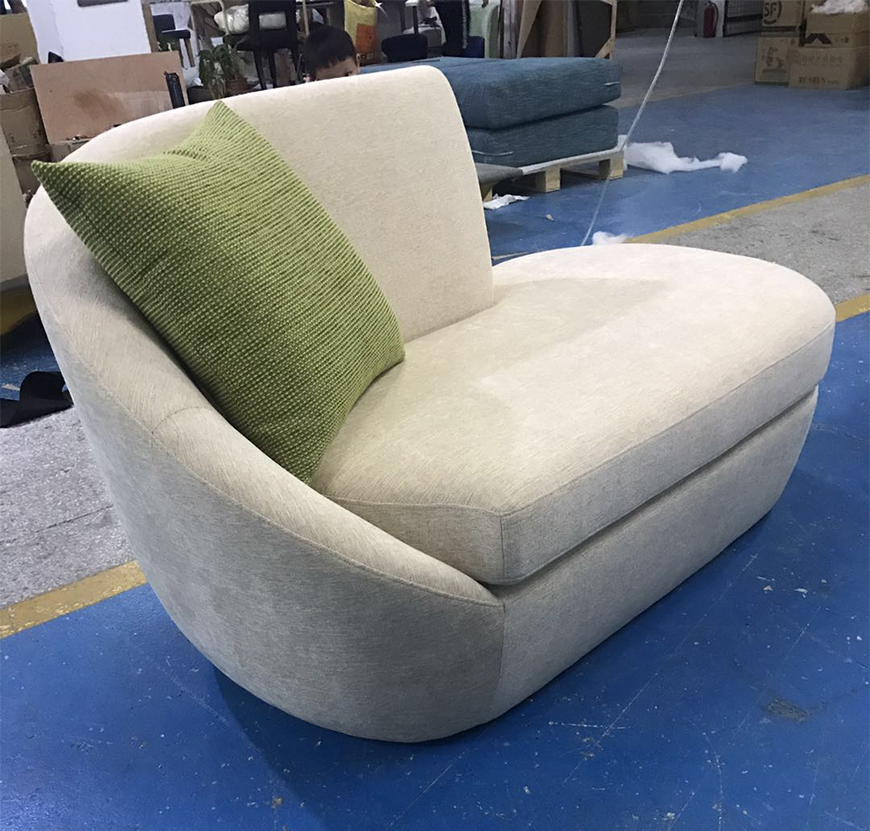 C- Appearance checking
sofa in good appearance ,no out of shape ,with welt ,can not use glue ,must fixed with nail .
Seat on the cushion to check if have any noise ,and seating feeling match approved foam sample .
Fabric/vinyl no damage ,wrinkle ,scare ,spot and color difference...Back & seating cushion ,arm foam okay ,arc ,stitching smootly.
Fabric which have grain must match grain ;Stitching color macth the fabric/vinyl ,stitching line straight & even; Sticthing line must compact ,no missing ,wrinkle ,double stiching must straight and even .
Products with buttom ,appearance show even ;Seating & back cushion ,need fireproof ,seating cushion must revisible ,expect special project; Pillow with zipper ,need hidden zipper,zipper's color match color ,inner pillow need white inner bag ,Need cut vent hole if upholstered in leather.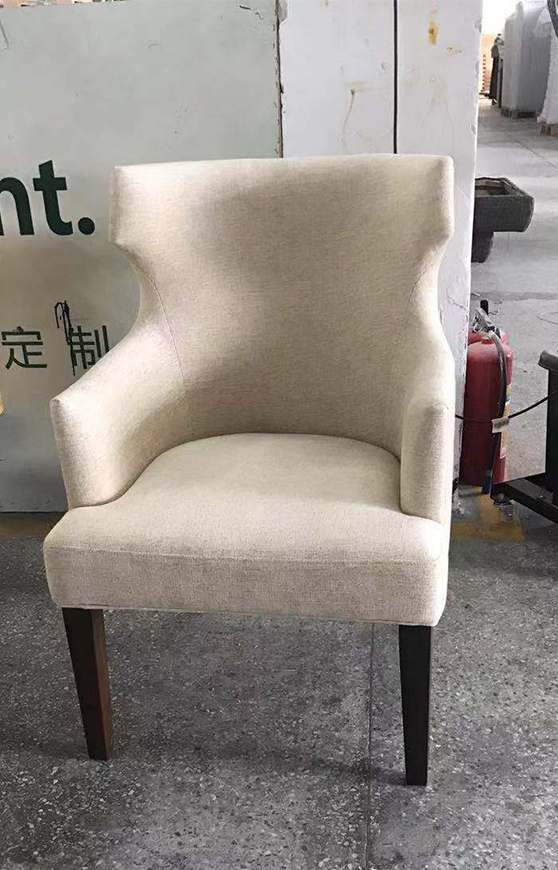 D-Packing
Carton materils must follow our requirement ( small product 160-200LBS,casegoods over 200LBS);
Carton front & side shipping mark must correct ,clear,Marking should show:Project Name ,Product name ,product code ,product dimensions ,weight ,carton no.....
If the bootom of product is flush ,and not heavy ,not need use protection frame ,but must add hard corner protection . if the product is too heavy ,flush bottom need use protection frame . if bottom is open ,bottom need finsh to prevent mildew;
While packing the withe products ,workers need with white gloves ,and clean up the working table ,prevent from polluting ;
Clean the products before package ,make sure the hardware and assemble instruction correct ,if missed the accessories . seating need put drier inside ;
Mass production package requirements: with wood legs ,need use foam and PVC bage pack the legs separately ,use costom packaing materials make sure can protect products.